Avalon now specialises in one to one 3-hour pre-marriage courses which can take place in your home. David Kavanagh is the only relationship expert offering marriage courses who was also trained by the Catholic Church to prepare couples for marriage.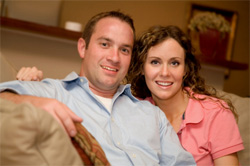 Why do a 3-hour pre-marriage course?
This course is ideal for busy professionals or couples with children. Because it takes place in your own home it can save you time and money.
It gives a personal reading and analysis of your relationship strengths.
Allows you choice to discuss areas of interest to you and your partner.
Topics covered include, Finance, Parenting, Communication, Family Dynamics, Sex after marriage, your Wedding Ceremony and much more.
Our unique workbook will help you and your partner discover your hidden expectations of one another and allow you time to discuss these together.
Avalon recognises the stress that weddings and marriage can bring onto couples. For this reason our course has been carefully designed to offer you time and space to get away from this. Our course has been enjoyed by couples from all over Ireland. Many couples have reported greater levels of intimacy and warmth in their relationship as a result and much of our work is due to referrals from satisfied couples.
To book this great course in your own home, simply email David directly and he will reply to you within 48 hours. The course costs 230 Euro in David's offices, 250 euro in your home up to 5 miles from Dublin city centre (or 270 Euro in your home anywhere over 5 miles and within 30 miles of Dublin city centre).
David was the relationship expert for the BBC'S six part programme "You're not the man I married" so you can trust that he knows what he is talking about. If you wish to get out of your home for a change, David has offices in Dundrum for your convenience.
Testimonial
"When we thought about how much we were spending on our wedding…over 25 thousand euro…to spend 250 Euro on our marriage seemed a good idea. We weren't disappointed. David was very easy going and knowledgable. We learned a lot and would highly recommend the private course in your home."
Stephen and Sonja
Kildare