Avalon was founded by David Kavanagh in 2007. David is a registered psychotherapist, a neuroscience expert, an author and one of Ireland's best known relationship consultants. He also holds a degree in Theology and has studied the Canon Law of Marriage. Avalon's Pre Marriage course was designed in consultation with a number of senior Catholic Church figures to ensure full compliance with Church teaching.
David and his team of registered psychotherapists have been offering pre-marriage counseling to groups of couples across Ireland since 2007. While many couples choose to do their pre-marriage course in a group setting, David noticed that this format was not right for everyone.
Pre-marriage counselling asks couples to examine personal and private aspects of their lives as well as their hopes for the future. Issues such as family dynamics, finances, sexual intimacy and conflict are not always easy to discuss, particularly in front of other people.
In 2010, David created the Avalon Pre-Marriage DVD program to enable couples to discuss their relationship privately, and give them the time to go through the material at their own pace. David wanted the Avalon Pre-Cana course to cover the many aspects of marriage, including practical issues.
He assembled a team of psychotherapists who between them have over 250 years of clinical experience, as well as experts in a number of fields, such as psychology, theology, family therapy, fertility, finance, law and much more besides.
After positive feedback from hundreds of couples, David learnt that couples found that being able to review the material again and again was an added bonus of the DVD programme.
The success of the DVD gave rise to Avalon's online pre-marriage programme.
Since 2012, Avalon's online course has been used by thousands of couples around the world in countries such as the United States, Australia, Canada and South Africa, as well as across many countries in Europe and South America.
At Avalon, we believe that all couples benefit from both spiritual and practical pre-marriage counseling, and that we all deserve the privacy to discuss our relationship fully. We hope that you will enjoy our programme as much as the many thousands of couples around the world that Avalon has helped.
---
If you need to get in touch with Avalon at any point simply email us.
Or why not get in touch right now using our Chat Room where one of our team member will be delighted to help you.
David Kavanagh is a registered psychotherapist, addiction specialist, neuroscience expert and one of Ireland's best known relationship counsellors. David is the author of the best-selling book, Love Rewired, which explains how neurological research and insights can be used to improve relationships.
David is a regular media contributor and was the relationship expert for the BBC's You're Not the Man I Married. David also holds a degree in Theology and has studied the Canon Law of Marriage. Over the course of his career, he has helped over 12,000 couples. www.DavidKavanagh.expert
Trish Murphy
Trish Murphy is one of Ireland's leading psychotherapists, as well as a well-known author and a regular columnist with The Irish Times. Trish works with individuals and couples, helping through seemingly insurmountable relationship difficulties, and she is one of the country's most sought-after therapists on the issue of sexual intimacy.
She also works in the corporate sector as a teacher and a trainer, covering subjects such as stress management, sensitivity and assertiveness. www.trishmurphy-psychotherapy.com
Rachel Henderson
Rachel Henderson is a psychotherapist and a hypnotherapist. She works to help people introduce positive change into their lives using the power of the subconscious mind, such as quitting smoking, overcoming phobias and combating stress. Rachel is a graduate of the Institute of Clinical Psychotherapy and Hypnotherapy.
She has an Advanced Diploma in Hypnotherapy and Psychotherapy, as well a Higher Diploma in Relationship Studies. www.rachelhenderson.ie
Ruth O' Donnell
Ruth O' Donnell is a family therapist.
Ruth is a member of the Family Therapy Association of Ireland as well as the Irish Council for Psychotherapy. She worked at the Irish Health Board for almost twenty-four years where she developed a special interest in working with couples.Ruth works with individuals of all ages as well as families and couples. Her work includes diverse areas such as parenting, sexuality, family issues, conflict, communication, marriage counselling.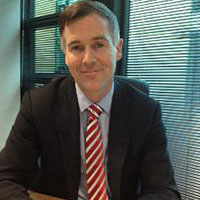 Dr. Phil Boyle
Dr Phil Boyle is a certified Fertility Care Medical Consultant and he has been the Director of NaPro FertilityCare Ireland since 1998.Dr Boyle is a member of a number of professional bodies, including both the Irish and Royal College of General practitioners, the American Academy of Fertility Care professionals and the Irish Fertility Society.He is also the current president of The International Institute for Restorative Reproductive Medicine. www.naprofertility.ie
Lauren Martin
Lauren Martin is the Managing Partner of Martin & Gately Solicitors in Dublin. She is admitted as a solicitor in Ireland, England and Wales.
She has extensive experience in a number of areas including all aspects of family law, human rights law, immigration, personal injury claims, medical negligence, planning and environmental law, intellectual property law, employment law, defamation and insolvency. www.martingately.ie